The Laurel Highlands seem idyllic, but for Trooper First Class Jim Duncan and Fayette County assistant public defender Sally Castle, it's anything but paradise.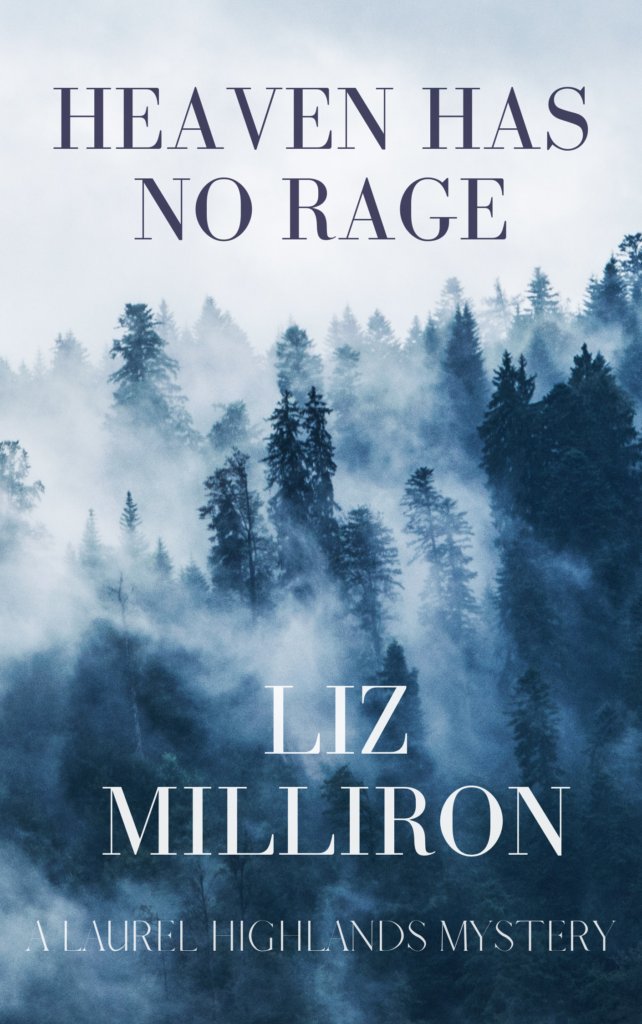 Heaven Has No Rage
State Trooper Jim Duncan's quiet overnight shift turns deadly when fire destroys a ski lodge at a local resort and the first responders find a man's body inside. What starts as a suspicious accident quickly becomes sinister when the autopsy proves the victim is not the man who rented the cabin. Jim's left with three questions. Who is John Doe? Why was he at the ski lodge? And who hated him enough to kill him?
Assistant Public Defender Sally Castle, still reeling after the events of several months earlier, tries to bury her feelings of guilt and fear in her work.
When an anonymous note from a secret admirer arrives at the courthouse, she brushes it off as an empty threat. As the missives, each one darker than the last, continue to arrive at her office as well as her home, Sally is forced to review all of the possibilities. Is the letter writer a person from her legal past? Or is the threat closer to home?
As the questions multiply, Jim and Sally are thrown into a race to find a murderer as well as a stalker…before Sally ends up facing more than an unwanted pen pal.
What people are saying…
"Milliron writes a tightly-coiled plot with evocative language that readers can easily sink into. With Heaven Has No Rage, she stakes her claim for a long-running series featuring these flawed, but loveable, characters." – Kristopher Zgorski, BOLO Books (2018 MWA Raven Winner)
"With visually descriptive narrative, the author knows how to tell a story with engaging dialogue and action-filled tale that never let go, until the very end. This well-written drama reached a feverish pitch as the story came to its conclusion and I was holding my breath as I watched it play out. Well done. I enjoyed this book and I look forward to more adventures with Jim, Sally and the gang in this terrific series." – Dru Ann Love, Dru's Book Musings (2017 MWA Raven Winner)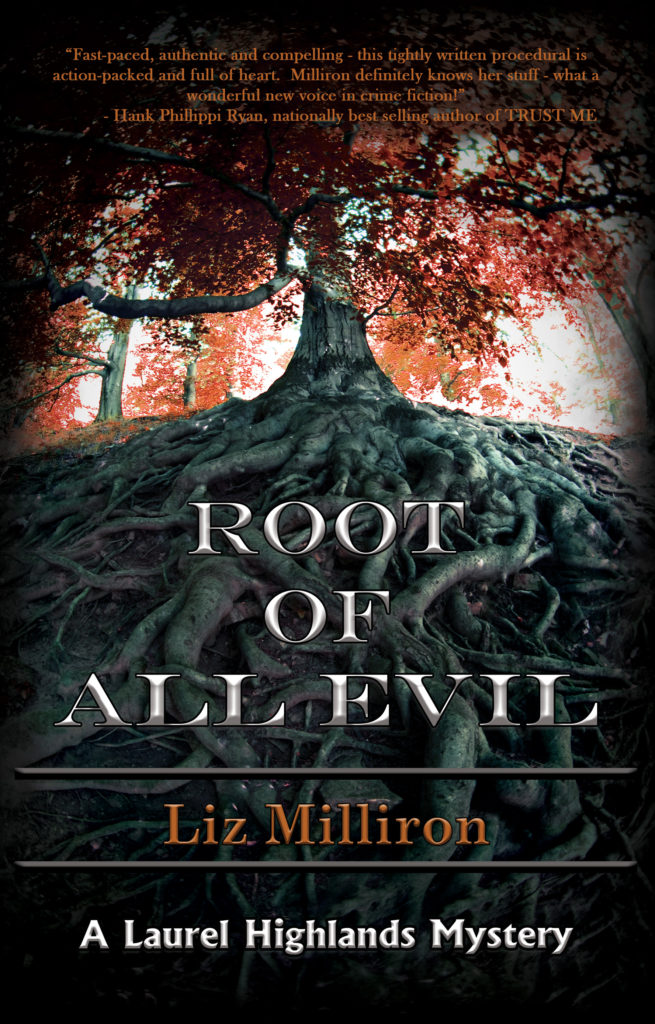 Root of All Evil
Rumors of a meth operation in rustic Fayette County catch the attention of Pennsylvania State Trooper Jim Duncan. When he learns that Aaron Trafford, a man who recently dodged a drug conviction, has returned to the county, the conclusion seems obvious. Trafford has set up a new operation.
Meanwhile, assistant public defender Sally Castle's colleague, Colin Rafferty, has become uncharacteristically nervous and secretive. Her suspicion that he's hiding something serious is confirmed when she learns of a threatening visitor and discovers a note on his desk stating, "You'd better fix this"
Colin's subsequent murder is the first frayed thread in a complex web of deceit. Jim fears Sally's stubborn determination to get justice for her friend will put her in a killer's crosshairs, but Sally won't rest until she finds answers–even if it costs her everything.
What people are saying…
"With a compelling plot, engaging concept and characters worth cheering for, Root of All Evil will keep you rooted to your seat." – Kathy Valenti, Agatha-nominated author of Protocol, a Maggie O'Malley mystery
"Big city crime encroaches on the lush backdrop of Pennsylvania's rustic Laurel Highlands in this tense and gritty debut. Liz Milliron has crafted a tightly written, heart-pounding tale of suspense that will keep you on the edge of your seat from page one until its explosive conclusion." – Annette Dashofy, USA Today bestselling author of the Zoe Chambers Mystery Series
"Lawyers, guns and money; Root of All Evil is a true page-turner." – Bruce Robert Coffin, bestselling author of the Detective Byron Mysteries
"Root of All Evil is a gripping read! Sally Castle and Jim Duncan are complex characters with genuine depth, and the pacing is impeccable. Tensions on multiple levels will keep you turning the pages of this riveting police procedural." – Cynthia Kuhn, author of the Agatha-winning Lila Maclean Academic Mysteries
"Fast-paced, authentic and compelling – this tightly written procedural is action-packed and full of heart. Milliron definitely knows her stuff – what a wonderful new voice in crime fiction!" – Hank Phillipi Ryan, nationally best-selling author of Trust Me